From Eric's Desk, June 12, 2020
This is an update on our endeavors and tangible accomplishments beyond providing Zoom services.
Even as the pandemic rages around us, we remain steadfast in our commitment to the "passionate pursuit" of Tikun Olam and Tzedakah.
The idea is not to pat ourselves on the back, but to keep fresh in everyone's mind that just as the coronavirus does not
rest, our responsibilities to the broader community do not rest.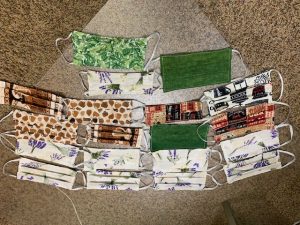 First, here is an update on face masks we are providing to individuals and institutions.
Last week we crossed the 2,500 mask milestone!
A sincere thank you to our office manager Chris, her daughter, and oth
ers in the community, who are sewing masks.
Also, thank you to all who participated, and answered the call from the Abayudaya at our sister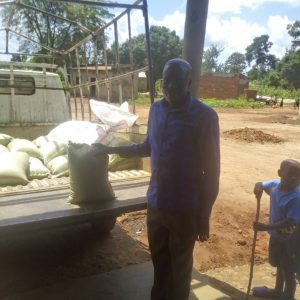 synagogue, the Jewish community in the village of Namutumba, Uganda.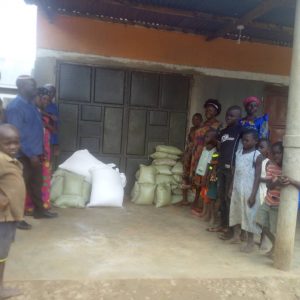 We were able to make two deliveries of food to the community, which is living under difficult circumstances!
While it did not solve their long term needs and was not enough to feed the entire community, it went a long way in bringing some relief and HOPE to a dire situation. And of course, they are extremely grateful to us for our efforts.
Additionally, it has become rather clear that our sister synagogue in Namutumba is going to need our support on a regular basis.
The challenges they face on the African continent – drought, famine, malaria, etc. – do not go away. They are faced with these problems to some degree year after year.
Namutumba is somewhat isolated to begin with. The village is 5 to 6 hours away from the closest big city of Mbale.
Therefore, the emphasis we are placing toward self-sufficiency is essential to their long term health and survival.
Continuing to help them purchase oxen and plows is essential for their growth and a very pragmatic way for Ahavas Sholom to contribute over time. With a cost of approximately $500-$600 per pair of oxen and a plow, it is certainly within reach of Ahavas Sholom member families.
Again, a sincere Thank You to those of you who stepped up to support the Namutumba Jewish community.
While we look at our accomplishments, are there any initiatives that you would like to see Ahavas Sholom accomplish?
Write us at ahavassholomnewark@gmail.com.
Eric Freedman
President
Ahavas Sholom